The Master of Science in Mathematical Finance program is dedicated to producing technically trained professionals with an understanding of how to analyze and value complex investments, and assess the associated risks. Over the course of three semesters of study, the students receive a rigorous training in mathematics, especially in the area of probability and stochastic calculus, in statistical analysis, and in computation, together with an overview of the common financial instruments and the institutional operation of markets and exchanges.
The financial landscape is constantly changing, and we design the MSMF curriculum to equip students with skills and knowledge that will provide the foundation for their future success. Our program seeks the proper balance between the mathematical and statistical theory, programming practice and financial applications.
The MSMF program is administered by the Department of Mathematics in consultation with a Program Steering Committee.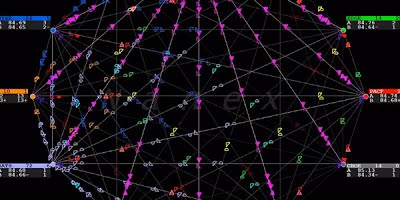 ---
Our program offers:
Comprehensive curriculum. Courses cover a broad array of topics that prepare students to enter the worlds of finance, risk management, and financial computing. We seek to integrate theory, methods and computations in our curriculum.
Adaptability. We keep our class sizes small, so we can devote individual attention to each MSMF student. We also offer the opportunity to tailor the program with a wide selection of elective courses in Finance, Mathematics and Computer Science.
Ties to the industry. As the top-ranked university in Florida, the University of Miami is highly regarded by the Florida financial community. We provide window to the finance industry including seminars on trends and relevant topics.
Location. We are located just minutes from downtown Miami, a global city tightly integrated into the financial systems of both North and South America. South Florida is home to a large and diverse financial community.